Home » Learning
Globetrotter XL – Play A Fast-Paced Geography Game
Globetrotter XL is a fun, fast-paced free online world geography game. You are presented with a map of the entire world, and asked to locate a number of cities. If you can locate them correctly enough, you will proceed to the next level. If you click really close to the location  in question, you will even get an applause! The entire game is accompanied by music.
Globetrotter XL is a fun way to test your geography knowledge. Another great software title to learn world geography is the downloadable Seterra.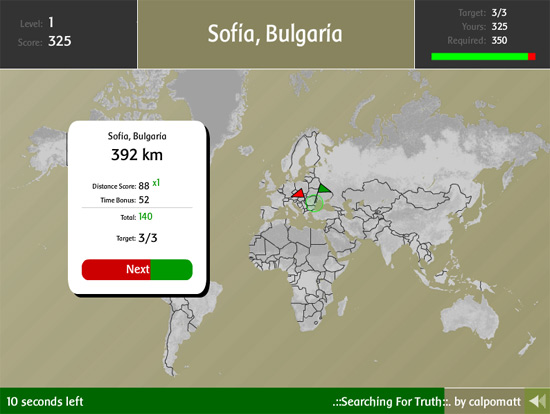 Locating an European city in Globetrotter XL.