Home » About
About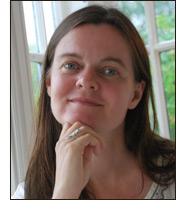 Kids Software is a blog about free software, commercial software and websites for kids. The blog is maintained by Marianne Wartoft, who also runs the site Educational Freeware.
Become a paid writer for kids-software.com!
Do you enjoy writing, and do you have a great interest in software and websites for kids? We are currently looking for paid reviewers!
We are looking for short reviews, about 200 words long, with screenshots of the kids software application or interactive website you are reviewing. The screenshots should be resized to 550 pixels wide.
Every published review will be paid $10 via Paypal. If interested, send a sample review and screenshots to marianne@wartoft.nu, include your Paypal address, and if we choose to publish it, you will get paid right away. You could write just a single review of your favorite piece of children's software, or, if we really like your work, become a regular writer for us.
You need to be a native English speaker to qualify.