Home » Free, Just For Fun
Online Tangram Games And More
One of the most critical skills that children need to develop early on in their youth is the use of logic and reasoning. And one of the most highly effective ways to cultivate this skill is to encourage children to engage in playing games that employ the use of logic in order to solve various different types of challenging puzzles. These puzzle games should be designed to stimulate the brain's analytical skills. Thanks to the availability of high-speed Internet, many of these games, which have been around for many years, are now easily accessible and are available online for children to play at any time of their choosing, from any machine with an Internet connection.
Online Tangram Games And More is a website that offers a myriad of problem-solving puzzle games for children to play. There are a total of nineteen games currently offered through this website, as of this writing, as a matter of fact: Mahjongg Solitaire, Reversi, Same Game, Backgammon, Sudoku, Mastermind 2, Tangram, Snake, Pairs, Maverick, Gravity, Rush Hour, Tris, Difference, Tower of Hanoi, Set, Mastermind, Eleven High, and Game of Life.
Each of these games, in some fashion, call upon the player to rely upon reasoning, logic, and analytical skills in order to win each game.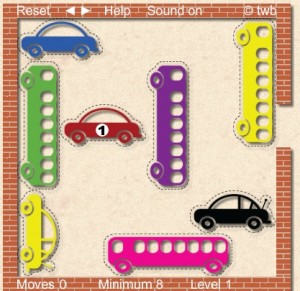 Most, if not all of these online games, are based on their traditional offline counterparts. What is unique about the ability to play these games online is that the player has the ability to play against the computer and does not need to worry about setting up an actual physical game board. The player can simply log onto the website and get started playing right away without having to set up any tangible game pieces. Hence there is no clean up.
Plus, the games may be played an unlimited number of times, over and over again, with different variations of each game during each and every single invocation of the game instances.
Sverigeregistret – Sveriges Företagskatalog och Affärsregister