Home » Learning
Tower Climber – Race To The Top And Learn Addition
Tower Climber is a fun new game on the Sumdog math website. It's a race to climb a skyscraper. Click the right answer and you'll climb up a level, but choose the wrong number and you'll fall back down.
You can use Tower Climber and other games on Slumdog.com to practice the following subjects: Ordering numbers, addition, subtraction, doubling, halving, rounding, times, division, square numbers, square roots and much more.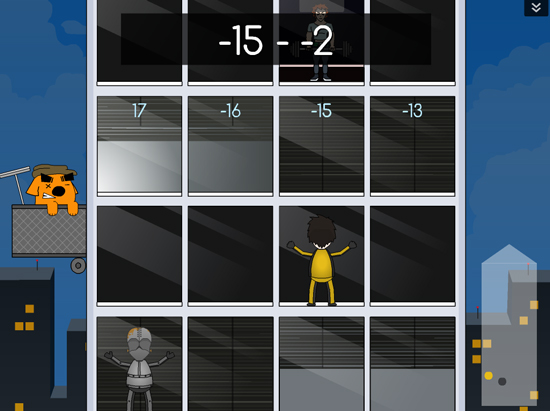 Learning subtraction of negative numbers in the Tower Climber math game.