Home » Just For Fun
Go on Adventures, Solve Puzzles or Create Your Own Game at Nick Games
If you're not sure where to send your kids to have the most safe fun on the Internet, then send them over to Nick Games where they're sure to have a blast.
There are a lot of game sites for kids on the Internet, but not all of them come with the backing of the Nickelodeon brand, where you know the content, themes and fun will be age-appropriate and a lot of fun. Kids love Nick, and parents like the fact that Nick produces high quality television content for their kids. The website content from Nick offers the same attention to quality and fun.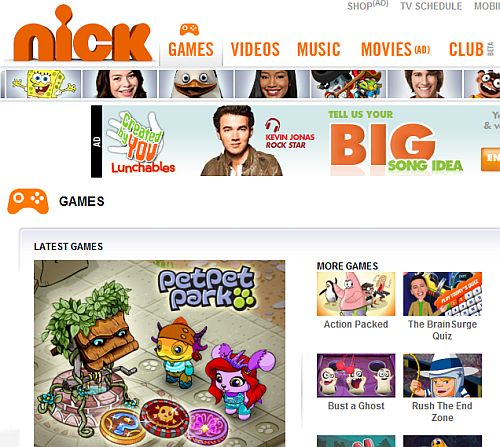 Nick Games Main Screen
At Nick Games, there are just so many games that kids will be hard pressed to run out of interesting things to do. Unlike most flash game websites, the quality of these games is superb, and no less than the quality of the shows that the characters and storylines are drawn from.
Nick games offers children a whole range of choices to pass their time online, including adventure and strategy games, role playing games, puzzle games and even card games! The site is also a social network filled with comment areas and forums where kids can offer their own opinions about the games, and even an area for multiplayer games where your kids can play games with other children from around the world.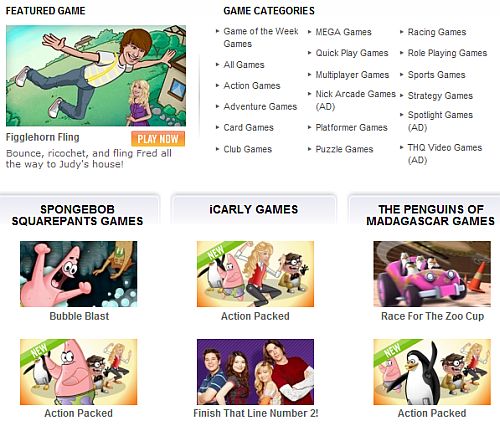 Nick Game Categories
Expect to find more than just plain vanilla fighting and shooting games on this website. Luckily, the creators of Nick Games took time to think about the sort of things their young audience is interested in. This is why, if you search through the Game Categories section, you'll find categories like card games, quick-play games and puzzle games. None of these games (with the exception of multiplayer games) require any significant setup or learning curve – kids can basically click on the link and immediately start having fun.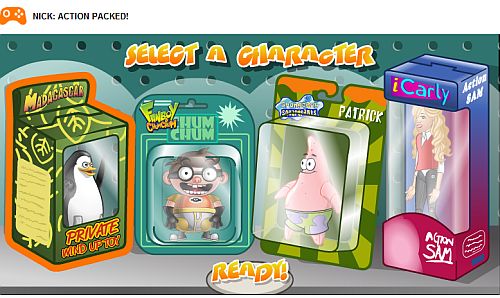 The Action Packed Games
There are some games that really stand out above the rest in terms of quality and the ability to capture the interest of kids. One of those is a game called "Action Packed" where kids get to choose their favorite Nick character to play a high paced (and VERY fun) action arcade game.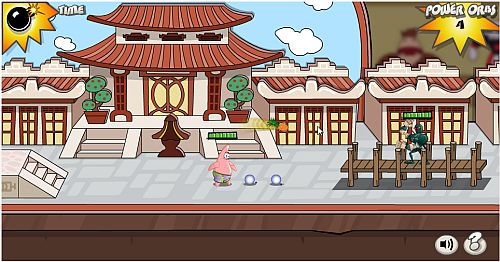 Playing Action Packed
Once in the game, the child must enter into a duel with the other computer, launching pineapples or other funny objects at the villain. It is a turn-based action game reminiscent of the classic turn-based cannon games from the Atari days. Nick added a special spin and of course a touch of Nick style with a fun backdrop, enthralling background music, and a very easy control system where you click once to aim, and twice to launch. Just make sure to hit the villain before he hits you!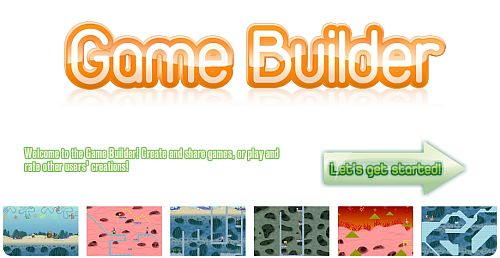 The Game Builder
Another area where Nick went above and beyond simple game play is developing a fascinating application called "Game Builder" where kids can actually generate the background, characters and action for their very own game creation. New creations even get shared on the site so that other kids can try it out. The Game Builder is a great way to spark a child's creativity and give them a head start into the world of computer programming.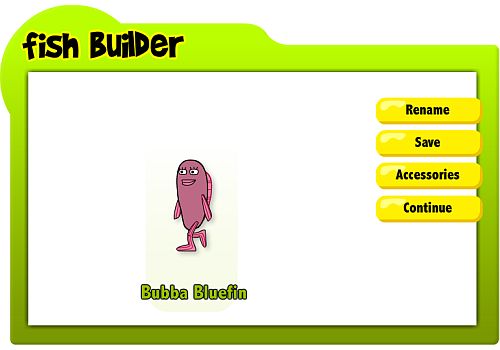 The Cartoon Builder
Similar to the Game Builder, kids can explore another side of their creativity with the "Cartoon Creator", where they choose the appearance and behavior of their very own cartoon character. Kids really love making up stories, and the cartoon creator allows children the freedom to generate their very own. An account is required to use this part of the site, so parents must give permission and allow children to log into the site to finish their cartoon.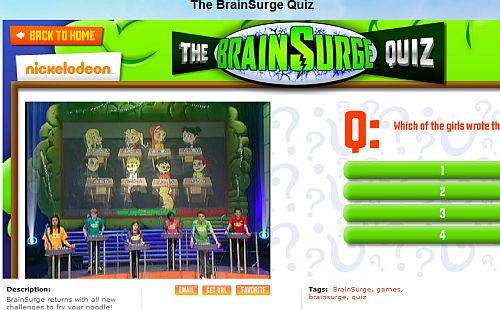 The Brain Surge Quiz
Throughout the Nick game site, kids will come across content that's drawn directly from some of their favorite shows. For example, in the puzzles and quizzes area, they can play the Brain Surge Quiz, which is based off of the popular show Brain Surge. The online quiz actually features real video taken from the show itself. Kids can try to answer the questions and see how smart they are!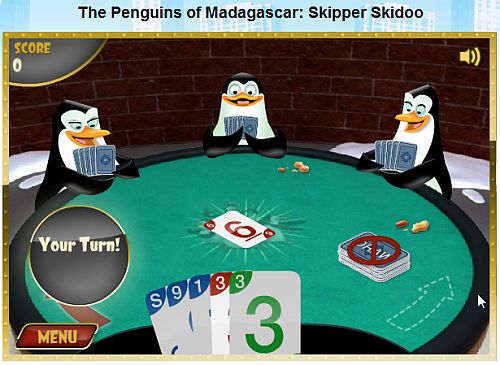 Playing Cards
If arcade games, puzzles or creating games or cartoons don't interest your child, then introduce them to the Card Games area, where they can play games like "Skipper Skidoo." This particular game is similar to the popular "Skip-Bo" card game. Children will feel like they're playing cards with their best friends – only in this case their best friends are the Penguins of Madagascar!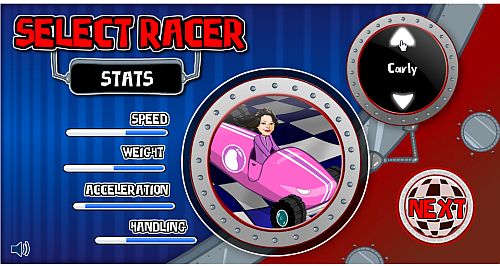 Nick Racer Games
On Nick Games, even the racing games are infused with a bit of Nick flavor. For example, in "Tori's Race Way," the child can select which character they want to drive their race car, before entering the track and battling for first place. The animated characters really look a lot like their real live TV counterparts, which of course young fans of these shows will love.

Multiplayer Games
One of the most unique game playing environments are multiplayer games. Unlike other games where children battle against computer-based opponents, in multiplayer games, children actually have an opportunity to play games either against or teamed up with other children from around the world. As any child knows, any game is a lot more fun when you have someone else to play it with.
Overall, Nick Games is one of those sites that is obviously designed by highly professional programmers and constantly updated with fresh content. Most children that start playing online at Nick Games usually return, because the games are well made and fun to play, and there's always something new to do.