Home » Learning
Physics Games: Play With Friction, Density And Forces
The website physicsgames.net hosts a large number of free Flash physics games. Kids can play them just for fun, or they can be used in a classroom or other educational setting. These fun educational games will teach the concepts of friction, force and density.
One of the most famous physics games is Fantastic Contraption,where you build a cool contraption using wheels, rods and solar panels. There are many other interesting games on the site as well, such as Crush the Castle, Demolition City, Steer Wheels and many more.
Some other fun physics games are Huje Tower and Magic Pen 2.
To learn more about commercial physics games, visit the blog Fun Motion.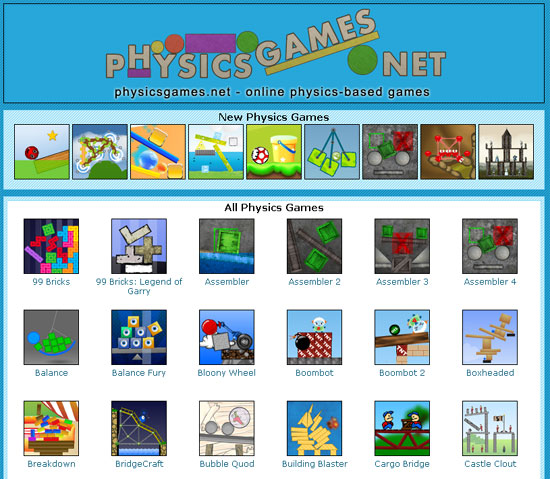 The home page of physicsgames.net.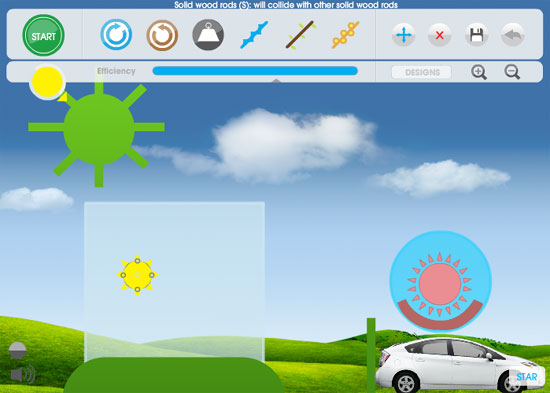 Fantastic Contraption, Prius Edition