Home » Learning
Brainbashers.com: Logic Games, Mindbenders and Optical Illusions
Brainbashers.com is a fun and challenging site full of brain puzzles, logic games and optical illusions.
The puzzles section has daily crosswords, codewords, pictopuzzles and more. The games section offers Japanese logic games such as Sudoku, Fillomino, Futoshiki and Hitori, as well as more traditional board games such as Chess, Backgammon, Solitaire, Reversi or Mastermind.
In the Illusions section, you will find virtual objects, visual illusions, shape and size distortion illusions, as well as fractal images and stereograms.
There are plenty of monthly contests on the site to participate in. Brainbashers.com is a goldmine for older kids and teens interested in maths, logic, strategy and riddles.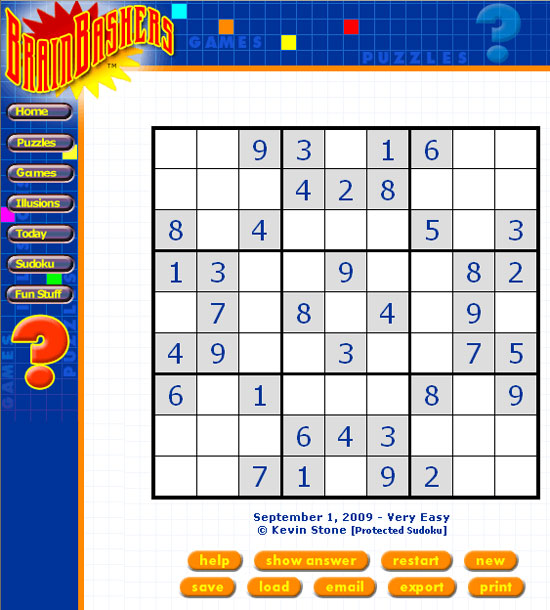 Playing a very easy Sudoku game for kids on Brainbashers.com.