Home » Virtual Worlds
Stardoll.com – Fun Dressup Games And Virtual World
Stardoll.com is a well-designed, creative online world where you can create your own avatar or MeDoll and get a free suite for it to live in. The suite has a large wardrobe that you can fill with beautiful clothes that you buy new in the mall Starplaza, or get some vintage clothes in the StarBazaar.
The basic membership on Stardoll.com is free, but you will need to pay a monthly membership fee to use some of the advanced features such as selling clothes on StarBazaar or designing your own clothes. Superstars will also get a daily allowance of StarDollars.
You can also earn more StarDollars by playing games. The Globetrotter game, for example, will teach you about world geography.
Stardoll.com also has a large number of celebrity paperdoll dressup games, and new celebrities are added each week.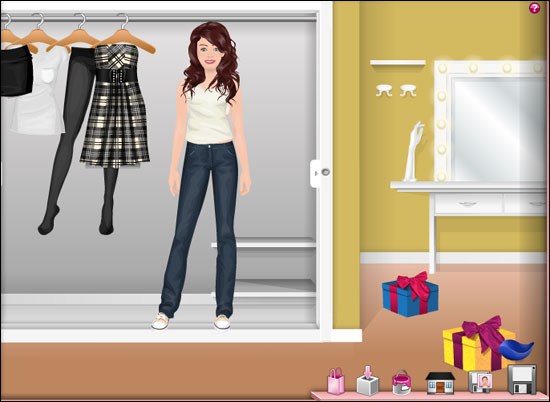 A Stardoll paperdoll looking through her wardrobe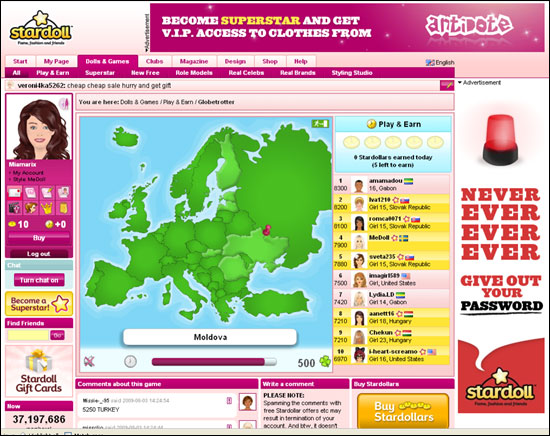 Playing the Globetrotter game to earn StarDollars.