Home » Learning
Cool Math Games – Have Fun Learning Math
The website Coolmathgames.com features lots of Flash and Java based mathematics games and thinking games for kids.
There are, for example,  several educational variations of the famous Zuma game, where you practice addition and multiplication by shooting stones. You might want to try the very attractive, well designed coffee shop game, where you open your own coffee shop and learn about economy. An old-fashioned variation of the lemonade stand game is available, too, and the popular thinking game Bloxorz.

The free online Coffe Shop Game is a variation of the classic lemonade stand business game. A great way to teach kids economy and entrepreneurship!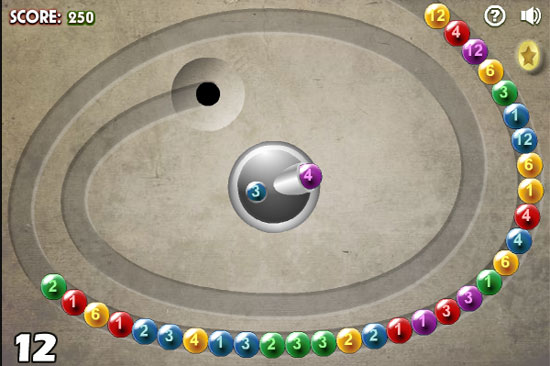 A free math multiplication game similar to the marble stone games Zuma and Luxor. The game is called Math Lines: xFactor.