Home » Learning
Switchzoo.com – Build A Surreal Animal
The website switcherzoo.com offers games where kids can create a fun, surreal animal by combining parts from different creatures while learning facts about the different species.
The site also offers animated animal puzzles, and games where you can build an online habitat for animals, plus lots of educational animal videos. You will also find lesson plans for art and science projects, and educational activities.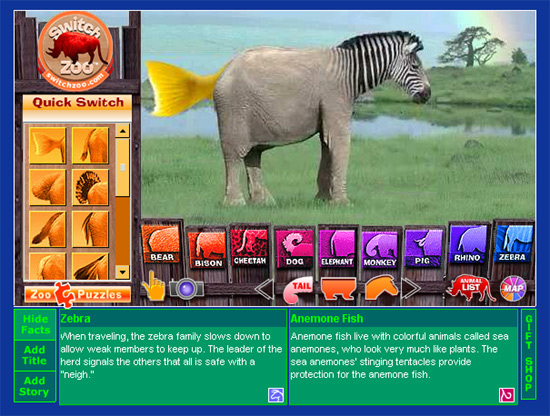 An elephant with the head of a zebra and a fish tail.