Home » Toddlers
Let Your Kids Make a Mess On The Computer
Huggies have created a site, www.messmaker.com, where your kids or toddlers can create a true mess on the computer with paint, ice-cream, french fries, chocolate, sandwiches and a whole slew of other messy things! Unlike messes in your kitchen, computer messes are really easy to clean up! Just use the box of Huggies soft skin wipes… (yes, this is a commercial website).
This website is good for toddlers since it is extremely easy to use – just bang the keyboard to create the mess! When you are finished, you can embed the mess on your blog, or email it to a friend.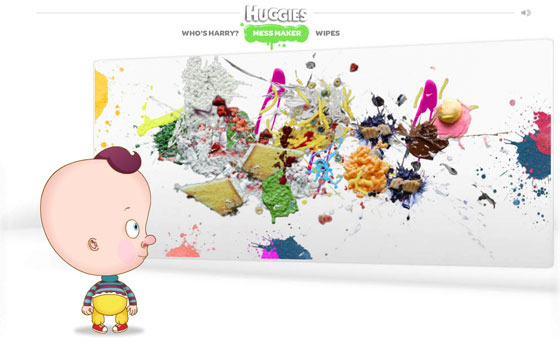 Harry Hubble helps you clean up the mess on messmaker.com. You can read a nice illustrated storybook about him on the website, as well.