Home » Just For Fun
Create A Wild Avatar On buildyourwildself.com
Let your wild self loose! On the website Build Your Wild Self, kids can create hilarious images of themselves.
Start by building your ordinary self, choosing gender, hair color, eyes, mouth etc so that you get a picture that looks just like you. Then take your pick from the wild parts – perhaps you would like elephant ears, or frog arms? Or a crocodile tail?
Then choose a background for your avatar – a forest or the sea, perhaps? Finally, you can email your masterpiece to a friend, or use it as a desktop wallpaper.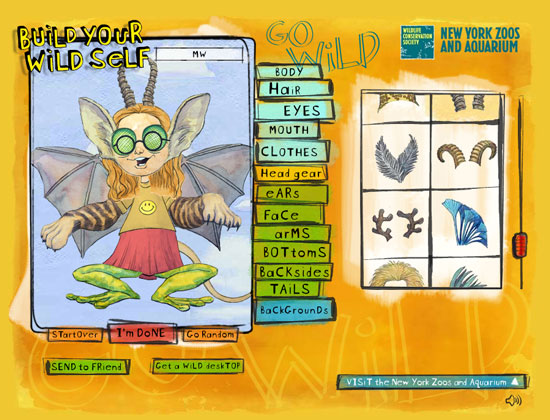 Bat wings, antelope ears and tiger arms. Build Your Wild Self is presented by New York Zoos and Aquarium.