Home » Free, Learning
Poisson Rouge: Clever Games For Children
Poisson Rouge is a free Flash based interactive website with a great collection of little games for kids. You can visit an art museum, play with a choir, play the piano, play with a clock, paint pictures, play board games or learn English, French or Chinese. There are also animated French, Spanish and English alphabets.
In the Poisson Rouge shop, you can support this great site by buying T-shirts, or purchasing the downloadable versions of the games  for Windows or Mac OS X.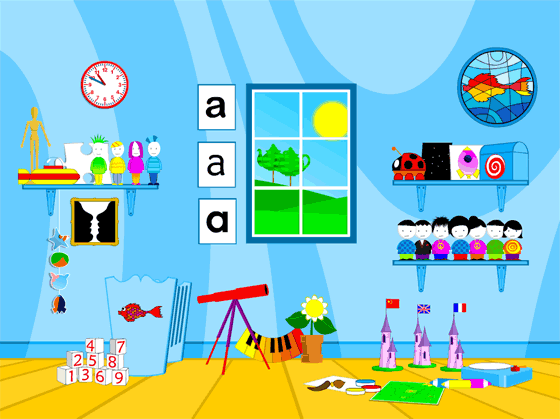 The main menu of the Poisson Rouge website. The little castles with flags on them lead to the French, English and Chinese language schools for kids.