Home » Free, Learning
Learn To Read Online At Starfall.com
Starfall.com is a great free website for kids in the first grade learning to read. Is has a huge collection of online activities, songs, nursery rhymes and other materials that teach kids the alphabet and how to put the sounds together into words.
On Starfall.com you will meet a number of cute animated characters such as Zac The Rat, Peg The Hen or Gus The Duck. They will guide you through the many activities, including Sight Words and exercises where you learn all about chunking or long vowels vs short vowels.
The animated alphabet has a cute animation or song for each letter in the alphabet.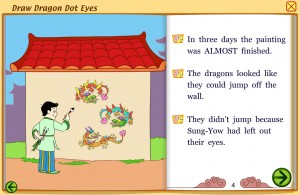 For kids who already know how to read, Starfall.com offers online animated plays, fiction an nonfiction stories, comics, folk tales, Creek myths and Chinese fables. You can click on each word in the texts and have it read out loud, or listen to it one sentence at a time.
In the Starfall Store , you can order a number of great products such as Starfall Speedway Game, a literacy bord game, Phonics puzzles, motivational stickers and much more.
With its huge selection of great activities, Starfall.com is the number one literacy website on the Internet. Best, of all, it is completely free and does not display any ads!