Home » Art & Creativity, Free, Toddlers
Create Art In The Style Of Jackson Pollock
Jacksonpollock.org lets you try your hand at drip painting in the style of the famous American artist Jackson Pollock. Just let the paint flow all over the canvas, and occasionally click to change colors. To erase your drawing, just click the space key. This is an easy and fun interactive toy for children and grown-ups.
Jacksonpollock.org was created in Adobe Flash by Milos Manetas.  It is also available for the iPhone.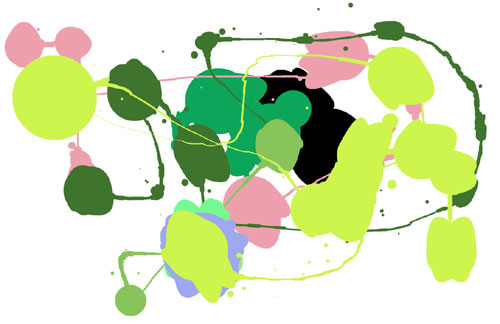 Fun doodles at jacksonpollock.org.