Home » Just For Fun
Adopt A Horse Or Pony On Howrse.com
Kids who love horses will adore the free online horse game website howrse.com, where you can adopt a virtual foal and feed, water and work him, and buy additional horses through an auction. Over time, your horse's skills such as stamina, speed, dressage, gallop, trot and jump will improve.
Just like in real life, there are races, competitions and prizes to be won. You can also breed your own horses, and manage an equestrian center.
To play this horse simulation game, visit www.howrse.com .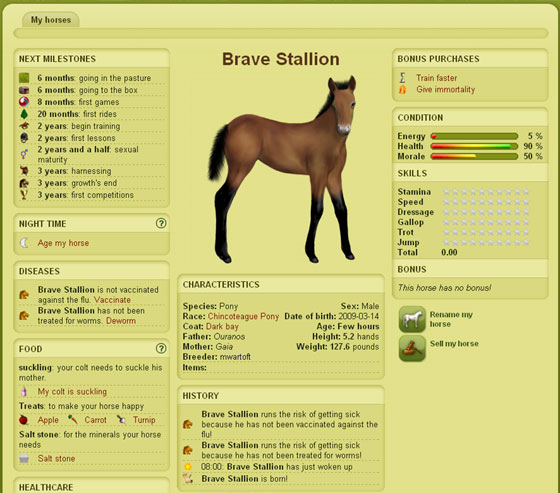 A young stallion at howrse.com.