Home » Art & Creativity, Free
Free Drawing Software For Creative Kids
Tuxpaint is free downloadable software for Windows, Mac OS and Linux that lets your kids play around with variety of drawing tools to create fun drawings. The pictures can be saved to disk or printed.
Tux Paint is free, open source software, distributed under the terms of the GNU General Public License. Tuxpaint is sponsored by the Tux For Kids project.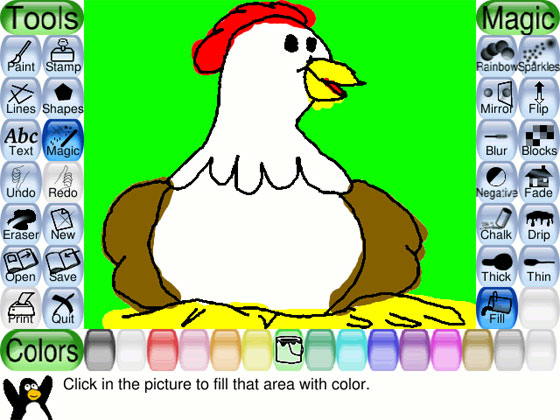 Paining a hen in Tuxpaint.