Home » Art & Creativity, Free
Free Online Coloring Pages On Thecolor.com
Thecolor.com is a free website where kids can find pretty interactive coloring pages to color online. The coloring pages are divided into categories such as dinosarus, babies, alphabet, birthday, circus, dogs, fairy tale and many more.
The members that color the most pages will be displayed on the site's Top Members list, and the finished paintings can be saved to a personal gallery.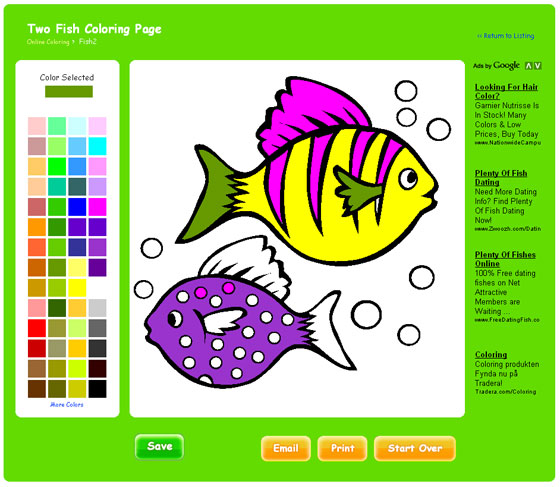 Fish coloring sheet at the thecolor.com website.