Home » Art & Creativity, Virtual Worlds
Create Kaleidoscope Drawings On Qbesq.com
Looking into a kaleiodoscope can be fascinating, and drawing kaleidoscopic images can be a lot of fun too!
On the website qbesq.com, you will find a Flash arabesque drawing tool that works similar to a computerized spirograph. . Create a beautiful symmetric kaleidoscope-style image, or perhaps a vector based flower, and save it in SVG format or upload it to the Flicker Qbesq group.
Visit qbesq.com and let your kids play with the caleidoscope painter!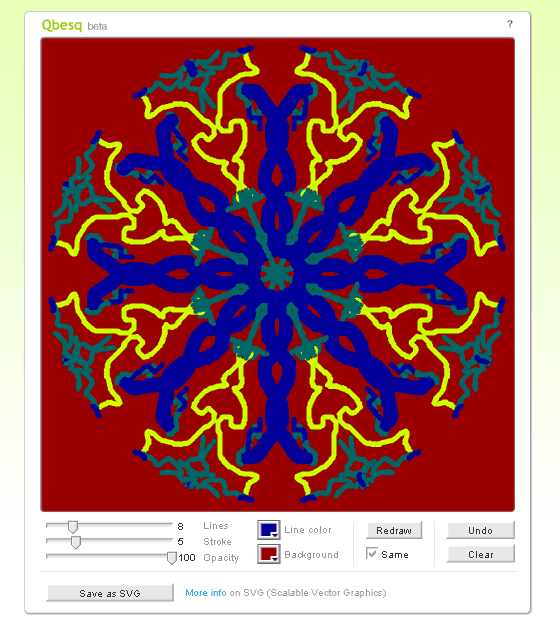 Drawing a kalieidoscope image on qbesq.com.